Design trends are evolving year to year, often making them hard to keep up with. Which is why, with 2021 off to an exciting start, Walden Interiors has 6 fabulous style edits to incorporate into your space easily.
1. Home Office – Function and Comfort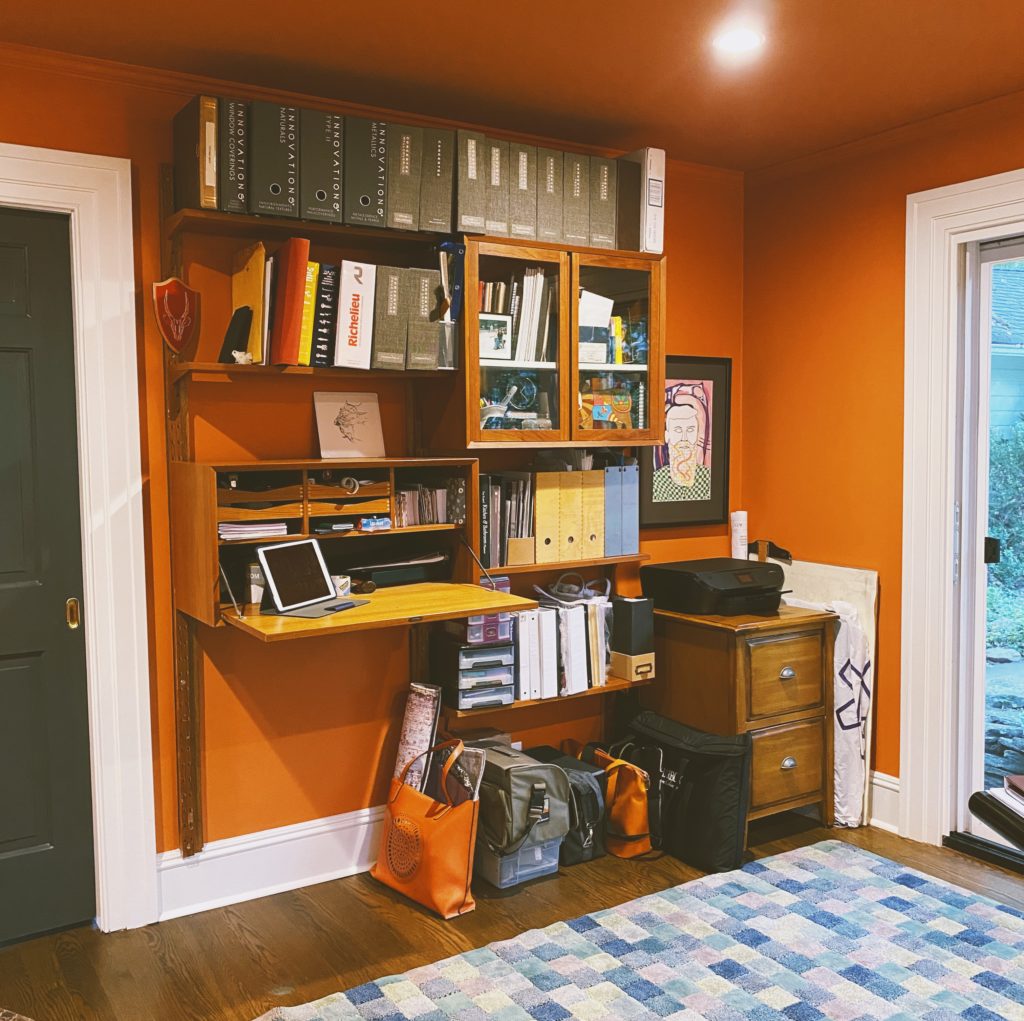 We are home and we aren't leaving… yet. With that being said, how much space do you have for your work? What are the major functions you do in your home office? Is it computer work? Zoom calls?
Our advice? Incorporate fun or inspiring wall art. Seeing your favorite quote or photograph from a vacation spot will help keep you motivated throughout your day, as well as, create a more vibrant room. Soft flooring or carpets make your space welcoming. Using a rug, you're not only making a happy space for your feet, but you can play with different textures, sizes, and colors to personalize your space. Plus, the layer of cushioning will act as a sound absorption barrier to help dampen noises. Check out this other blog post where Risha breaks down the use of carpets a little more
Lastly, we suggest looking at organizational furniture – whether it be cabinetry, shelving, or an even bigger desk – which can be beneficial when it comes to decluttering your space and making it more functional.
2. Bring the outdoors in! 
Plants, plants, and more plants! Plants are an easy and low-cost way to add life to your space without changing anything in your home. At Walden Interiors, we love using plants to add dimension and nature to any space. They are a great way to make a space feel fuller and teeming with life, especially during the colder months.
Succulents, snake plants, and pothos are easy-to-care-for and can tolerate variable light conditions so they make the perfect house guests. Don't have a green thumb? There are many faux and more decorative options to choose from that still can add life to your home; you can even find preserved plants.
3. Sustainability, Accountability, and Veganism!
As veganism has increased 600% over the past 4 years, there have been drastic changes throughout a variety of industries. In the interior design world, plant-based materials are gradually taking the place of animal-based materials.
At Walden Interiors, our focus is on re-using existing pieces, in addition to replacing dated or broken furniture with sustainable, vegan products. In 2021, get ready for home products made out of mushrooms, pineapple, apples, and even soybeans! Not only are these new and innovative materials vegan, but they are also sustainable and earth-friendly, compared to plastic-based vegan home products. This year we have begun to monitor the shift in accountability as consumers hold companies to higher standards for sustainability and ethics.
Take a look at what else Risha has to say about using Veganism in your home by clicking here!
4. Let's Get Thrifty! Repurposing and ReImagining Your Existing Pieces
Want to change up your space but don't want to buy brand new, crazy expensive furniture? Then let's get thrifty!
In 2021, reimaging and repurposing older, and dated pieces of furniture is going to be a leader in the design world. At Walden Interiors we make an effort with our clients to reuse their existing pieces; this practice helps reduce waste and help our clients stay in their budget. With repurposing your current furniture, it allows you to customize your space, without breaking the bank.
5. Vibrant and Bold Statements in your space!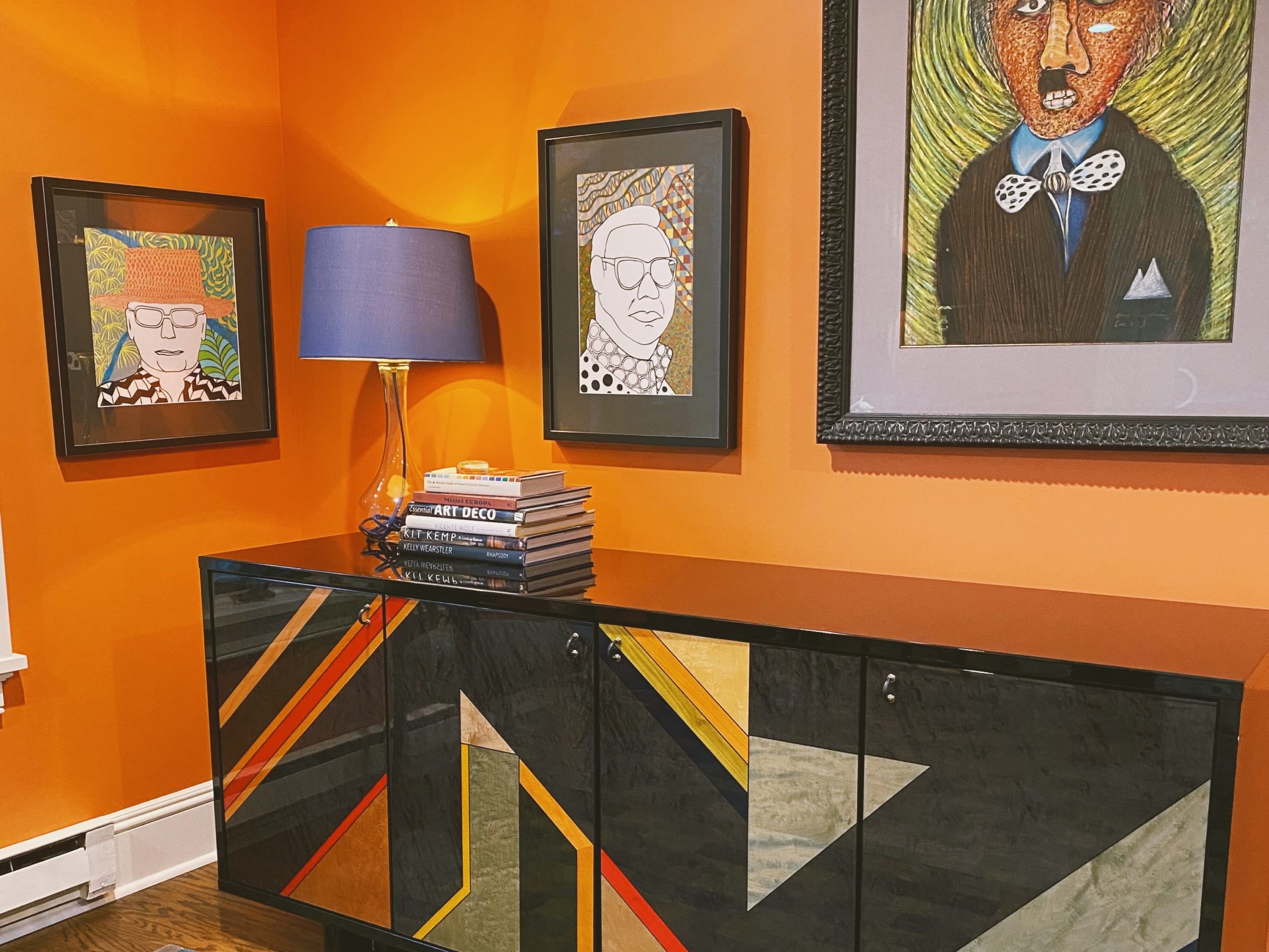 The days of minimalistic, all-white spaces are coming to an end. In 2021, we are going to see an explosion of color, pattern, and personality. Whether it be a vibrant hand-painted kitchen tile or a dramatic bathroom wallpaper, this allow homeowners' personalities to shine through.
At Walden Interiors, we are no stranger to bold and exciting colors or patterns. If you are feeling overwhelmed by the endless possibilities of adding your personality to your space, we can help you out!
6. Fabulous Kitchen Cabinets 
If you are looking to add drama to your kitchen, think about painting your cabinets. No more are the days of plain, muted kitchens; Colors are all the rage! Walden Interiors specializes in kitchen renovations and the majority of our clients look to revamp their kitchens, as a way to showcase their uniqueness and be representational of who they are.
We suggest you think about choosing a shade of green for your cabinets, whether it's a deep dark green or a lighter earthier green. We love this change of color because it allows for a seamless blend in a warm or cool colored kitchen.
2021 is going to be a year full of color, dramatic pieces, and creating a space to express who you are. Are you ready to upgrade your space or overwhelmed with the endless possibilities? At Walden Interiors we specialize in creating spaces that reflect who you are while keeping functionality. Book your design consultation today and let's get 2021 off to running start!