We have all become so much more aware of our lifestyle choices and how they impact the environment.
As a result, veganism has grown in popularity. Why is that?
Veganism—abstaining from using animals and animal products—is based on the understanding that all sentient beings deserve a chance to live a peaceful and happy life. Veganism is not just a diet, as most believe, but a lifestyle choice extending into every area of our life such even fashion and home design.
Vegan interior design is a cruelty-free alternative to traditional interior design, which uses many animal products.
No matter your aesthetic, budget, or home, vegan interior design can fit into everybody's life. As the leading expert in vegan interior design, I am acutely aware the impact interior design has on the lives of my clients.
Here are seven reasons why I believe vegan interior design is for everyone.
1. Vegan interior design is compassionate.
Practice compassionate living. All animals seen as a consumer product are subjected to horrific and cruel conditions. They are either maimed or killed in order for their parts to be used. These sentient beings deserve a peaceful life.
As stewards of this planet, we are responsible for creating peace and harmony. Bringing compassion for animals into your home creates a welcoming and safe sanctuary. Vegan interior design is about aligning every aspect of your life.
2. Vegan interiors are sustainable.
Sustainable design is becoming increasingly important as we push our planet to its limits. Sustainability is inherently a part of vegan interior design. Sustainability means longevity, durability and reducing the amount of resources required in production.
There is a focus on reusing and repurposing existing pieces and decor. Reupholstering an old sofa with a new vegan fabric brings a piece back to life and saves it from the local landfill.
Vegan interior design looks deeply at the materials and products brought into your home and considers the continued life span.
3. Vegan materials have health benefits.
We believe that animal products are natural and will decompose naturally. However, animal-based materials are treated with chemicals to sustain their life span. Many of these toxins are harmful to human health. An example is leather. It is treated with toxic chemicals like formaldehyde and chromium which can cause respiratory problems and skin irritations.
Many vegan materials such as organic cotton and bamboo are free of these chemicals. Examining what you are bringing into your home and how they are treated or produced can create a healthier environment.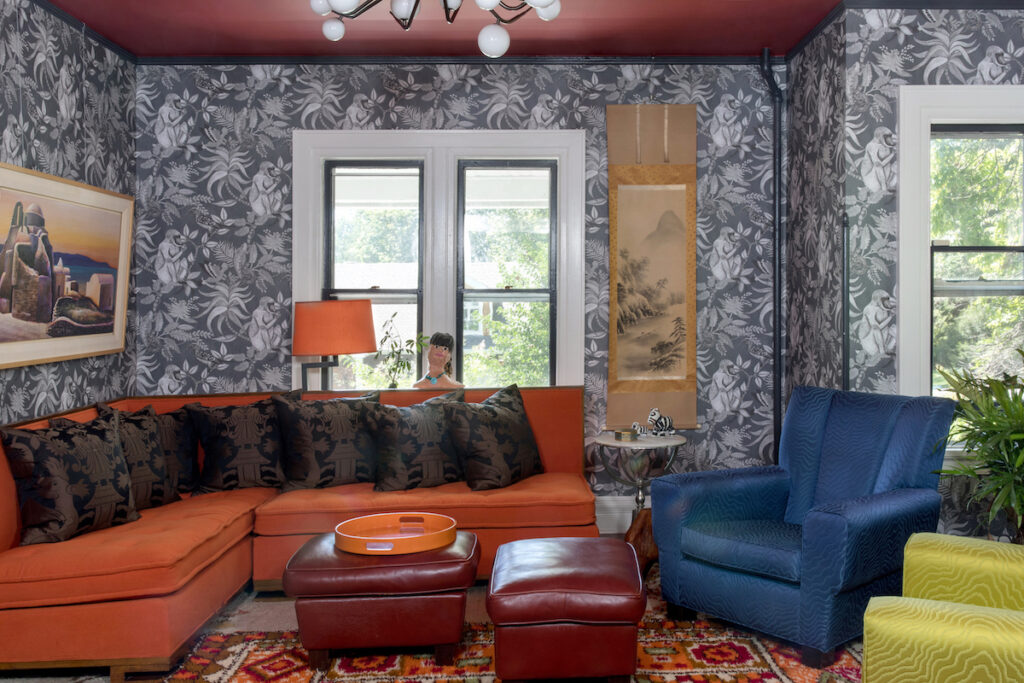 4. The vegan furnishing options are endless.
Vegan interior design, just like conventional interior design, is full of endless options that fit home and style. So many varieties of colors and textures, allow you to create a unique and personalized space. Plant-based materials like cotton, hemp, and bamboo have a natural, organic feel that can add warmth and comfort.
As vegan options become more popular and the demand has grown, there has been an explosion in innovative plant-based fabrics, like Piñatex (pineapple leather) and Mylo (mushroom leather); be on the lookout for these animal-inspired products without the cruelty
5. Vegan interior design saves energy.
The energetic consideration is one of the least considered benefits of vegan interior design. Everything carries energy. Products derived from animals are created in fear and cruelty; this energy is then brought into your spaces.
We want to consider the kind of energy with which we create our homes. Choosing vegan interior design is mindful of that force in home design.
Our home is our sanctuary. Embrace that which elevates and creates a peaceful, beautiful home.
6. Vegan materials are easy to clean.
Nobody wants to be worried about cleaning their home, so vegan materials are an excellent option for any household. Easy-to-clean fabrics make enjoying your space easier.
In addition, vegan materials like organic cotton and bamboo are naturally hypoallergenic, making them resistant to dust mites, bacteria, and other allergens. They are also easy to clean and can be washed in a machine or by hand, making them a practical choice for busy households.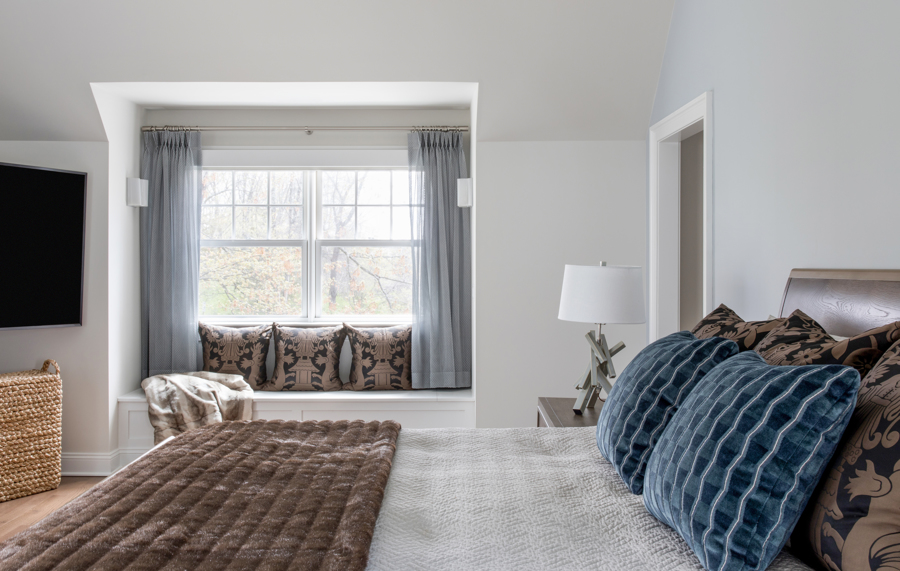 7. Vegan interior design is affordable.
Animal products have a cache and most often are regarded as luxury items. On the contrary, vegan design products are affordable and accessible. If we compare animal leather and wool to a comparable vegan alternative, we would see that the vegan option would be less pricey and more available.
Whatever your budget, there is a vegan option to help you create the home you dream about.
Whether you are ready to create your sanctuary or looking to redesign your existing space, vegan choices offer additional benefits.
Making your home relaxing, personal, and safe is essential.
We spend a lot of time in our homes. Embrace the importance of having a space that works for you and aligns with your values. Vegan interior design is not a compromise—it's a luxury. The luxury to choose compassion and respect for all beings.
Ready to get started? Let's talk.