Spring is in the air! As this season is ushered in, Walden Interiors is here to bring you tips on how to transform from dark, cold days to bright, warm ones! This winter in New Jersey was an especially dreary one; crazy weather and frigid temperatures meant a lot of time cozied up indoors. As we transition to springtime, it's time to put away heavy throws, dark tones, and yes, your holiday decorations! We are here to get you out of the winter funk with 6 fresh ways to bring spring into your home as we move into this flourishing, fun, flirty season!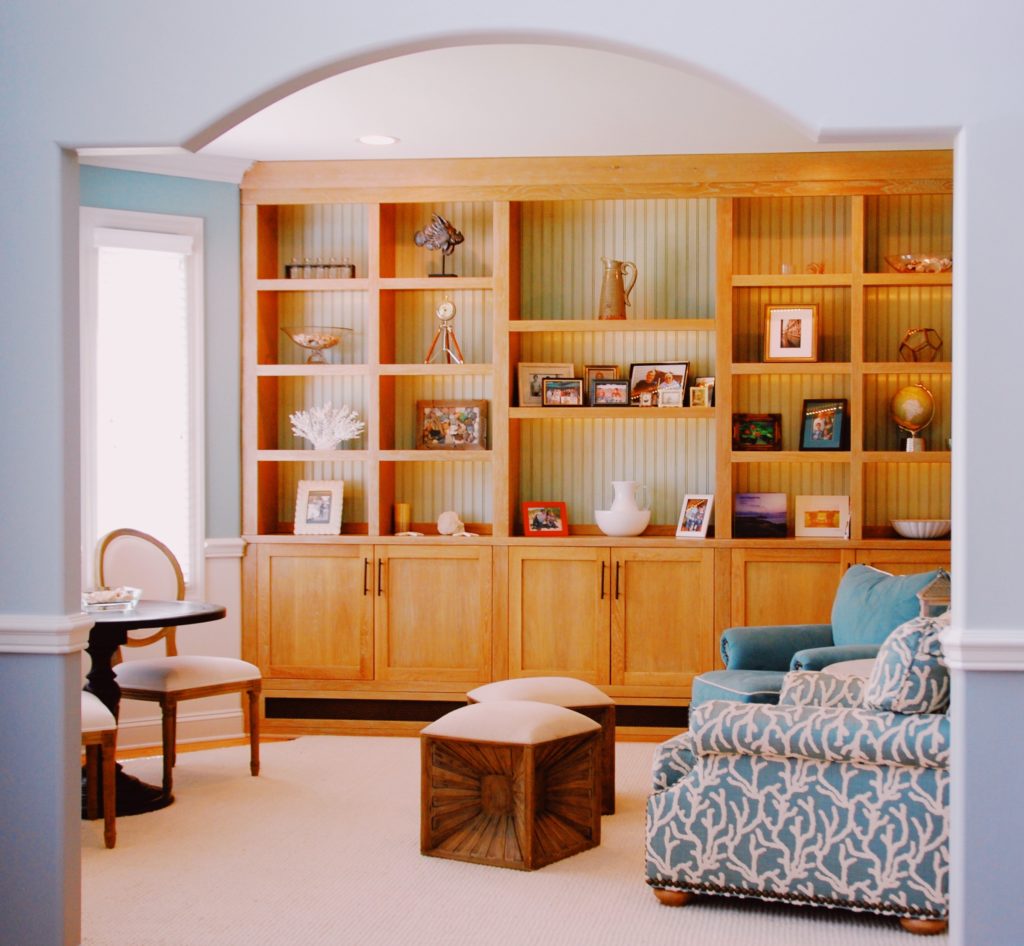 Declutter your space
At Walden Interiors, we think of spring as "light and bright!" Spring is a time full of freshness; sweep out the old and bring in the new. Creating a bright atmosphere starts with decluttering your space. One of our favorite things to do at the beginning of the season is to take a page from Marie Condo. Move through one shelf, closet, or room at a time to slowly filter through the clutter. Take inventory of the things in your home and if they are not serving a purpose donate or sell them. This allows for new and exciting things to be brought into your home. Not only is your space now uncluttered, but you can be sure your mind will be too!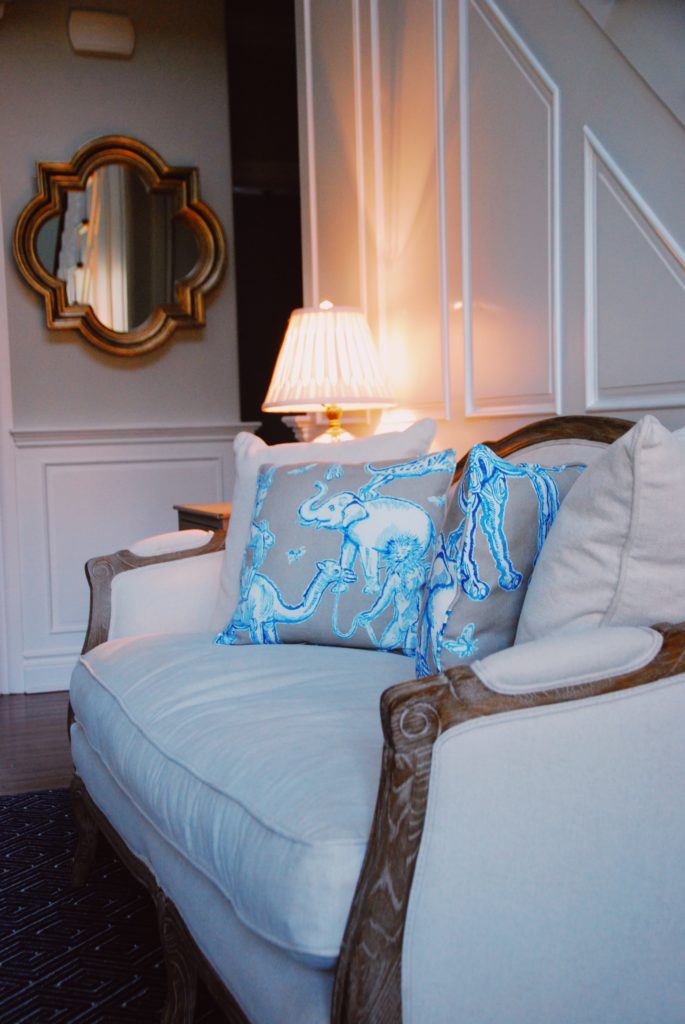 Switch out your pillows and blankets
During the winter months, having extra pillows and blankets around is necessary. It creates a cozy, warm environment. Not to mention, who doesn't love curling up with a bowl of popcorn and a movie on a snowy night?! But spring definitely doesn't lend itself to that!
Switching out throw pillows for ones with brighter colors, or taking away half of what you've got on the couch can be an easy way to emulate spring. Store away heavy winter blankets and swap them for lighter material such as summer cotton throws!
Change up the colors in your house!
During the winter months, we often gravitate towards darker and gray tones. As you move into spring, think about incorporating vibrant colors into your space by utilizing the details!
Change out the shower curtain for a fresh, new, yellow one, or swap out decorative pillows for white or beige ones. This gives rooms a more open, airy feel. Brighter colors reflect the sunlight allowing natural light to move through all corners of your home. Using warm colors, such as yellows, oranges, reds, and pinks mixed with bright greens, blues, and whites adds an exciting spring energy to your space.
Sprinkle Greenery and Flowers throughout your home
Taking a tip from our blog post on 2021 trends, and bring the outside inside. As flowers blossom, and springtime ushers in a phase of green growth, bringing plants and flowers together can warm up any space. Plants and flowers sprinkled throughout your home can have a nourishing effect on your mental health. Many plants can be low-cost and easy to take care of, so you won't have to worry about them when you take that much needed summer vacation! Take a look at what HGTV suggests, by clicking here, when it comes to easy-to-care for plants
Redo your Walls!
The 5th way of bringing spring into your home is a fun one! Between kids, pets and constant movement, walls have the tendency to get banged, and stained. With the long-term quarantine in our homes, we most likely began noticing things we need to fix in our homes. Spring is the perfect time to tackle some of your home renovation projects. Repainting your walls to cover up scuffs, or taking on a whole new color palette completely can be a great way to bring new energy to a room. Make sure to sample before you buy to ensure the color blends in with the theme in the room. Nervous about selecting a new color palette? Schedule a consultation with Walden Interiors and get the redesign makeover you always dreamed of!
Not into the icky paint smell? Wallpaper is a great way to bring patterns into a space, or create a new aesthetic by morphing a bedroom into a jungle. During the spring, many wallpaper designers come out with an exciting new spring line; we love Schumacher's new wallpaper line.
Wallpaper can seem more intimidating than paint. Don't worry, Risha is an expert at helping clients incorporate wallpaper into their homes. Head to our instagram for wallpaper inspiration!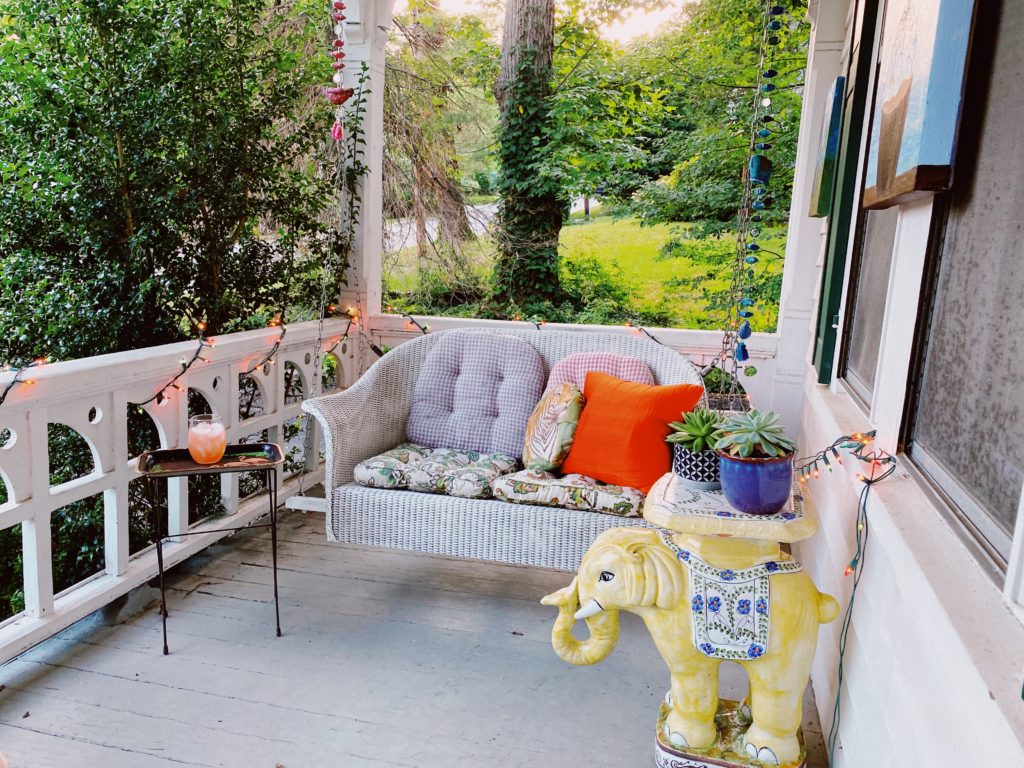 Update your outdoor furniture!
Our last, but not least tip is to get a head start on upgrading your outdoor space. Whether you love warm porch nights or summer bonfires in the backyard patio, spring is the perfect time to begin elevating your outdoor space. Between choosing new furniture or deciding to build an outdoor grill there are a lot of options to personalize an outdoor oasis. At Walden Interiors, we love to design unique outdoor spaces and feel like it is often an extension of the beautiful interior spaces. Ready to begin an outdoor revamp? Contact us today and book a design consultation.
Figuring out how to declutter and get your space feeling fresh can seem overwhelming, but these tips will ensure you're moving in the right direction! We hope these 6 ways to bring spring into your home will aid in an easy, stylish transformation for you!
Are you ready to start creating your dream home?Click the link below to book your design consultation with lead creative Risha Walden! Head over to our Instagram page to get to know Risha Walden and the Walden Interiors a little better! We would love to hear from you!