In the past year, homes and personal spaces have played larger roles than usual in our daily lives. So much so, that your home affects your health. Many people have begun working from home and still are, over a year later. Through the last year, we have become aware of the blemishes, imperfections and uncomfortable aspects of our homes. Our eyes found all the parts of our home that we don't like and don't work!
The spaces we spend most of our time have a direct affect on mental, emotional and physical health, according to a study done by the University of Minnesota. Even simple modifications to your space like adding plants or artwork to your home can affect your health. This is including your immune system!
So how does creating a comfortable and functional space affect your mental, emotional, and physical health? Why should you make conscious choices about what you include in your home?
Color has the wonderful ability to revitalize, sooth and inspire us. For example, blues have a calming effect, while reds enhance and energize. These elements are directly correlated to levels of depression and anxiety. As an interior designer, we constantly work with our clients to utilize colors and patterns they can identify with. As you spend time in your space, take note of how these impact you. If you find yourself negatively affected by wall colors or bed sheet patterns, think about making a change. It could have a big impact on your overall well-being. Want to make color changes in your home? this Youtube video breaks down how to work it into a design.
In a recent Forbes article, Alix Greenberg of Artsugar speaks on the significant increase in demand for vibrant, bright, kitschy products. He atunes this to a direct correlation to people spending more time in their homes and desiring varying experiences while being in the same space. By redesigning a space you're able to draw on different perspectives and cultivate new attitudes in a familiar space.
I constantly hold true to the 'cliche' "look good, feel good." This is a priority when designing for my clients . Building a home, representative of who you are, is crucial to foster a productive and positive atmosphere.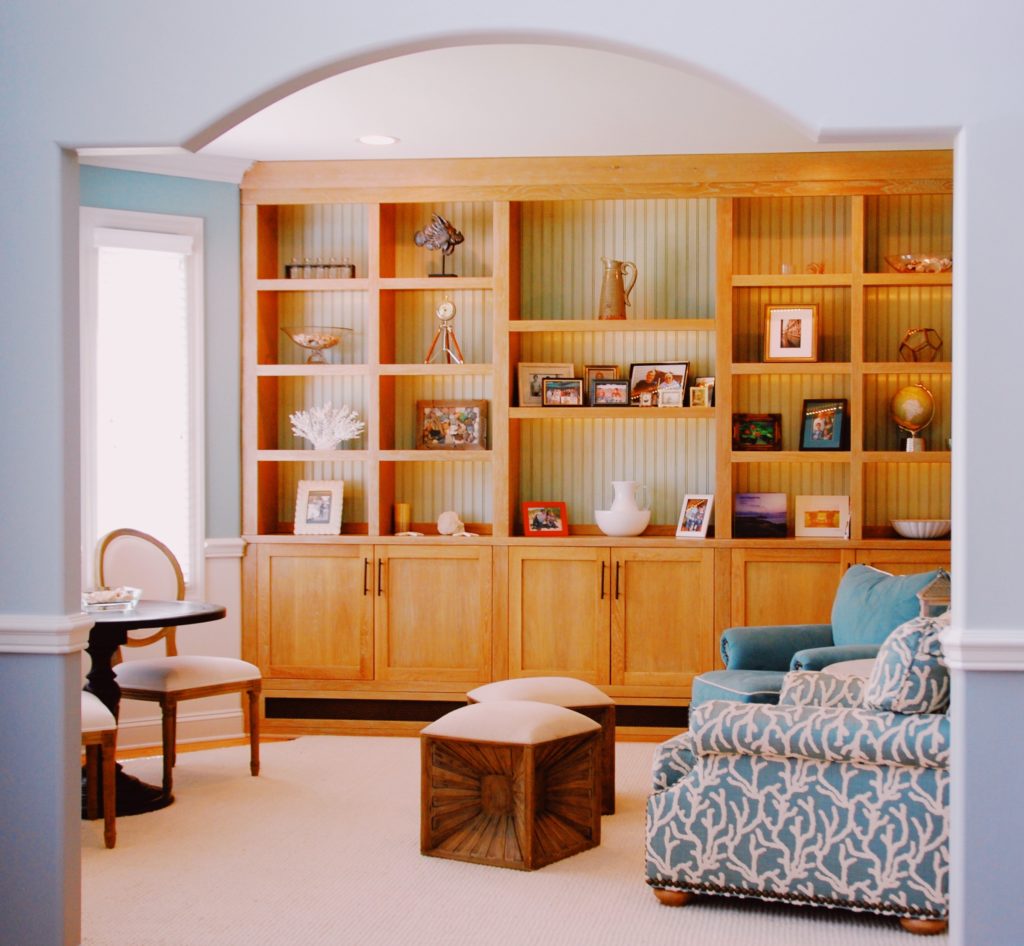 De-clutter your space to De-clutter your head!
In this article by Psychology Today, the importance of having a clean, well-organized space is directly linked to better emotional and mental health. It illustrates the relationship of keeping a tidy, uncluttered home and lower levels of cortisol. Cortisol is a stress hormone that influences mood, emotions and excitement. Operating in elevated states of positive emotion stimulates an increase in seratonin and dopamine levels, triggering a greater amount of motivation, drive and productivity. Working in an uncluttered, naturally lit room has serious positive impacts on your daily life. If you want to learn more about how to create a comfortable and productive space head to our previous blog post. This post, fresh ways to spring into your home is a great starting point.
How can Vegan Interior Design positively affect your health?
Lastly, take note of what your furniture is made of or the substances your paint is made of. Most often, we have toxic and unnatural chemicals in our home that we are not even aware of. This ranges from formaldehyde in our furniture to preservatives in animal hides. As a vegan interior designer, I am acutely aware of what I bring into my clients home. This ranges from fabric for the sofa to window treatments. As discussed in this article from VeganDesign.org, there are many plant-based alternatives that can create a beautiful and functional space. These are made so as not to negatively affect you or your family's health. It may seem overwhelming, but working with a vegan interior designer can help alleviate your stress and seamlessly turn your vision into a reality.
So how does interior design affect your overall well-being? There are so many ways our home can affect us whether we are aware of it or not. Working with an interior designer can help figure out if your home is working for you. Interior designer create a space for you to thrive in. There are so many resources available through Walden Interiors that can start you on this journey.
Our Youtube channel is a great place to start for any design project.
Don't want the hassle of redesigning by yourself? Or ready to begin your project? Head to Walden-Interiors.com to book your design consultation today!