As the leaves change and the air turns crisp, it's the perfect time to refresh your living space to align with the cozy and inviting energy of autumn. Fall is a season of transformation, and your interior design should reflect that spirit of change and renewal. In this blog post, we'll explore some of the hottest interior design trends for fall to inspire your home's transformation.
1. Warm Color Palettes:
Fall is synonymous with warm and earthy hues. Embrace rich, autumnal colors such as deep burgundy, mustard yellow, and shades of burnt orange to infuse warmth and coziness into your interiors. These colors can be incorporated through (if you're feeling bold) accent walls, throw pillows, blankets, and artwork to create a welcoming atmosphere.
2. Textured Fabrics:
Texture plays a crucial role in creating a tactile and inviting space for fall. Consider introducing plush materials like velvet, chenille, and faux fur. These textures add depth and comfort to your furniture, making your home feel like a warm embrace on chilly evenings. One of my favorite 2023 fall fabrics is "Buster" in Ochre from Güell LaMadrid.
3. Natural Elements:
Fall's emphasis on nature can be mirrored in your design choices. Incorporate natural materials such as wood, stone, and rattan into your decor. Wooden furniture and accents, in particular, can bring a touch of rustic charm that's synonymous with the season.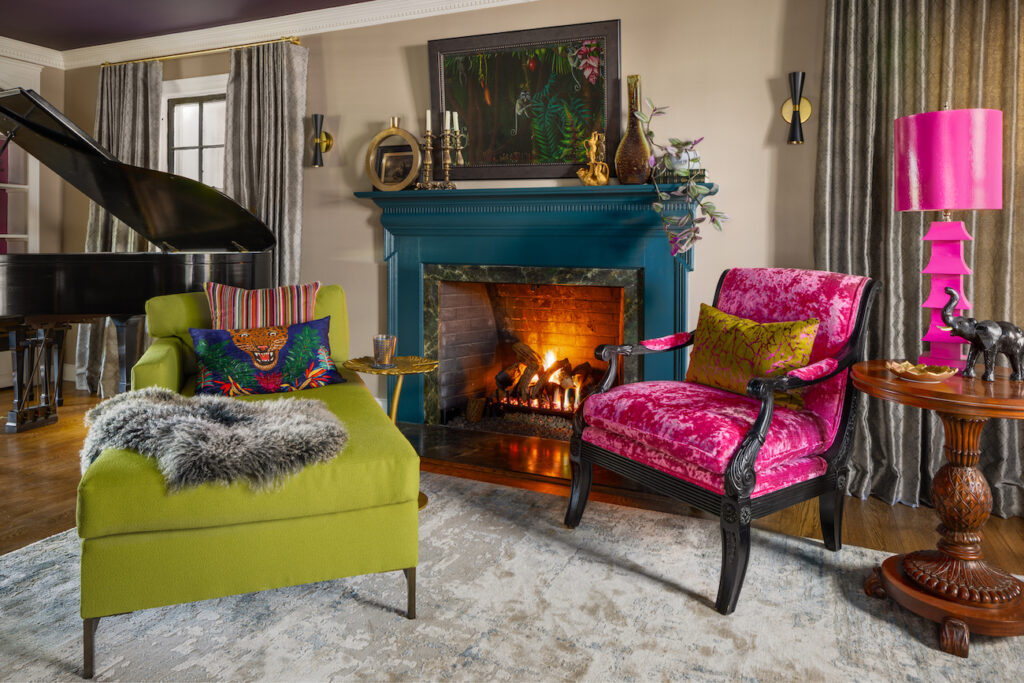 4. Cozy Layers:
As the temperature drops, layering becomes essential for creating a cozy and inviting space. Add layers of warmth with soft throw blankets, extra cushions, and area rugs. These additions not only keep you warm as the weather changes but also create a visually appealing depth to your design.
5. Moody Lighting:
With shorter days and longer nights, lighting takes center stage in fall. Opt for soft, warm lighting options like pendant lights, floor lamps, and candles to create an intimate and inviting ambiance. Consider dimmer switches to control the mood in different areas of your home.
6. Fall Nature-Inspired Decor:
Incorporate decor elements inspired by the fall season's natural beauty. Think of leafy prints, botanical artwork, and decorative items like acorns, pinecones, or dried flowers. These pieces can bring a touch of the outdoors inside and enhance your home's connection to the season. Rummage around in the woods and see what you can find!
7. Layered Rugs:
Layering rugs is a trend that continues to gain popularity. Experiment with different textures, patterns, and sizes to create a dynamic and visually interesting focal point in your rooms. Layering adds depth and warmth to your floors, making them more comfortable and visually appealing. Layering rugs is a great way to fill up a room with soft surfaces without needing custom or large dimensions of floor coverings.
8. Statement Wallpapers:
Wallpapers are making a comeback, and fall is an excellent time to experiment with them. Consider adding bold, patterned wallpaper to create an eye-catching feature wall in your living room or bedroom. This can add depth and character to your space. Modern wallpapers are no longer destructive to the actual wall, so adding an exciting wallpaper to your home has never been easier.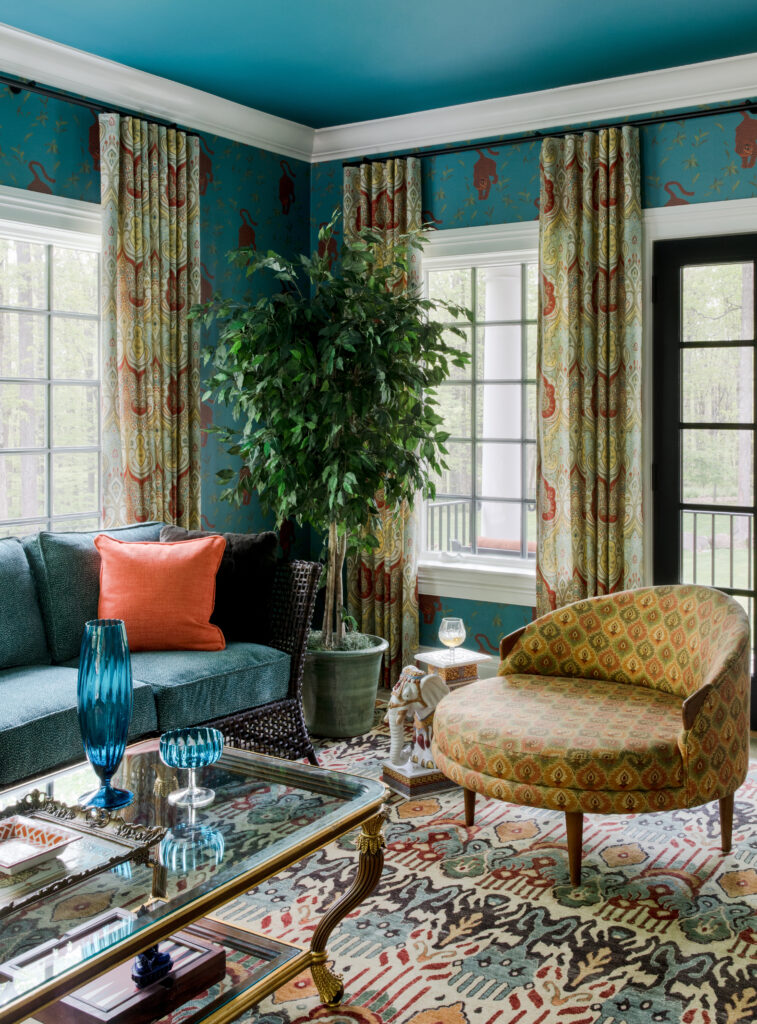 9. Sustainable and Eco-Friendly Choices:
The importance of sustainability and eco-conscious design continues to grow. Look for furniture and decor made from sustainable materials, and opt for products with eco-friendly certifications. Second-hand furniture and antiques are a great way of incorporating earth-friendly design into your home. This not only aligns with the spirit of fall but also contributes to a more sustainable future.
10. Personalized Touches:
Lastly, don't forget to incorporate personal touches into your fall design. Showcase your favorite fall-themed artwork, crafts, or DIY projects that reflect your unique style and the beauty of the season. The paper-mache pumpkin your kids made in school is the perfect addition to decorating your space to feel like fall.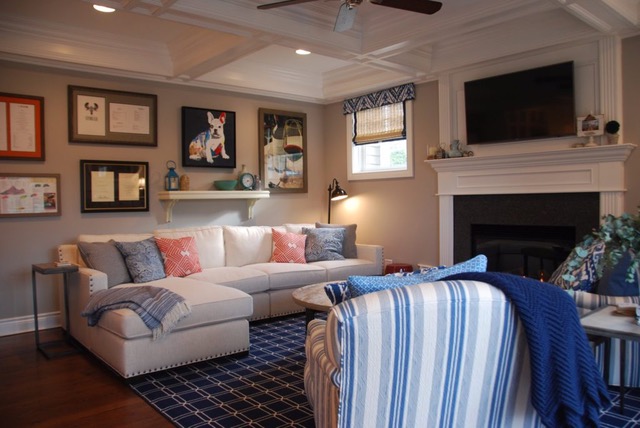 In conclusion, fall is the perfect time to transform your living space and embrace the changing season. By incorporating warm colors, cozy textures, natural elements, and other fall-inspired design trends, you can create a home that welcomes you with open arms every time you step inside. Whether you opt for a full-scale redesign or small seasonal updates, these fall trends will help you create a space that captures the essence of autumn and makes your home truly inviting.